Wanna make a quick quilt?
Grab a layer cake and some background fabric…. and here you go!
Quilt Pattern: A Piece of Cake
A quilt top finish!
This pattern was super easy and so fun to make. I was hesitant about the background fabric I picked… but I think it came out great! The colors really pop.
This is another quilt is from a book dedicated to all things layer cake! I'm slightly obsessed, lol.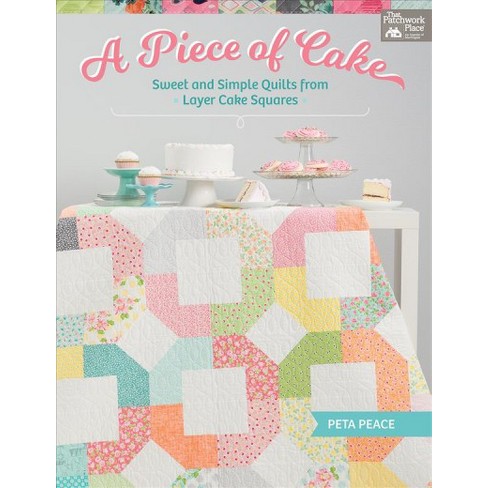 Sweet and Simple Quilts from Layer Cake Squares
by Peta Peace
While trying to get a good pic of this top I took this one and thought it was so pretty because it looked like Stained glass.
Hope you guys are up to something crafty!

Keep it Sassy♥
You can find and follow TheSassyQuilter  on Facebook, Pinterest, Bloglovin', Instagram, Twitter or by email updates(form on right sidebar)!